Camster live cam model platform can hardly be named one of the most popular webcam sites. However, it by no aspects concedes to its competitors. Camster.com boasts of a vast collection of hot models, both amateurs and professionals, as well as an array of opportunities to get crazy erotic satisfaction. Despite all its advantages, there have been not without some serious flaws. To reveal all the truth about Camster cam site, read this in-depth review on AdultCamLover. It will definitely help you decide on the reputation of Camster, learn about the website functions, registration procedure, models, and pricing policy. No need to check other reviews – the most complete information about Camster has already been generated for you!
✅ Pros
Nicely-built interface;
Vast choice of models;
Free registration;
Average prices.
❌ Cons
All the communication means are charged;
To get a Premium membership, you should provide your payment data;
Customer support can be reached only via the live chat.
How it works
In order to check what is Camster and decide whether it can meet your erotic fantasies, it is necessary to plunge into the description of its main operational principles and follow the path of its regular user from the very beginning.
Interface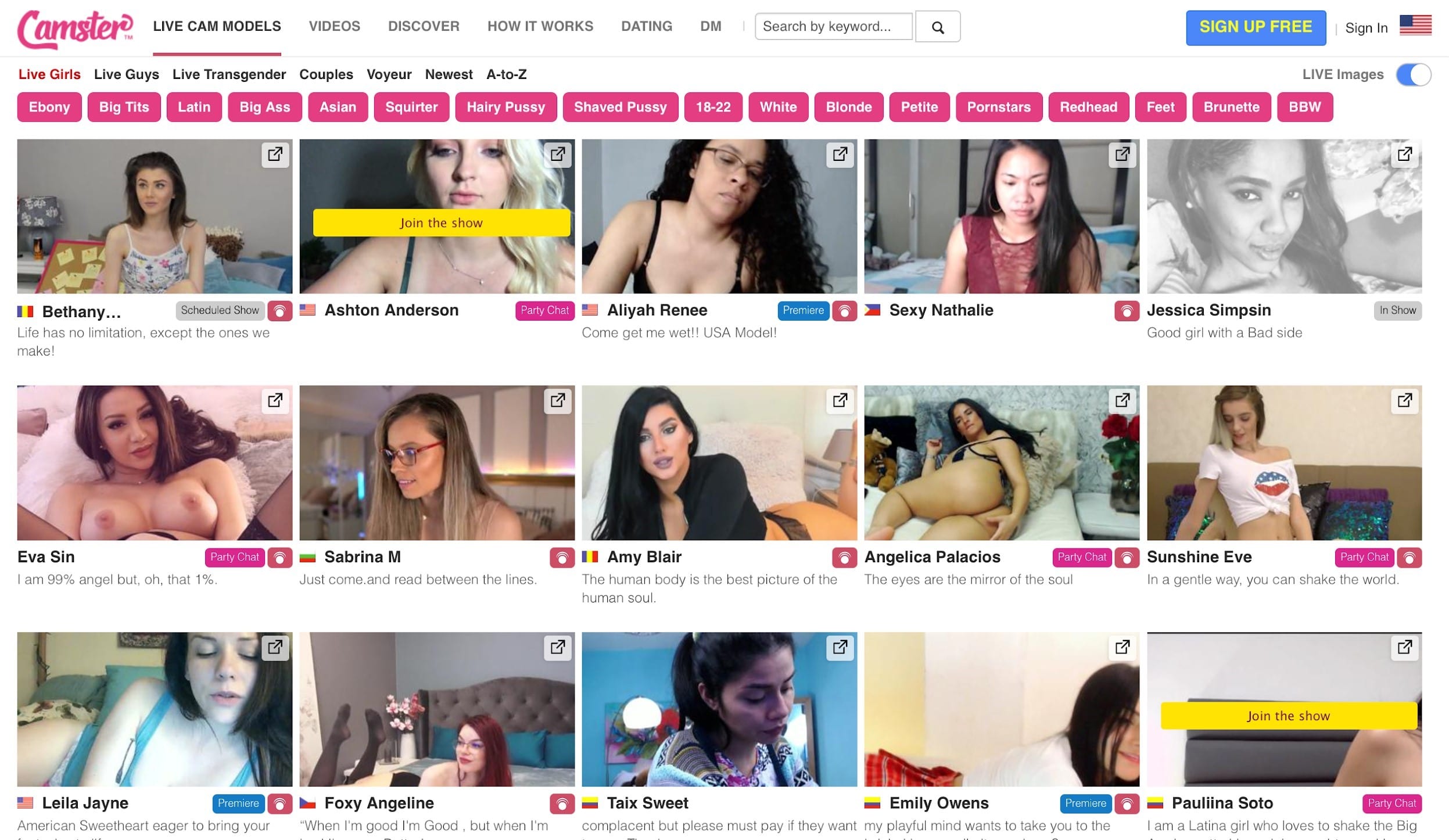 Camster interface can hardly be named extremely exquisite or elegant. It is neat and clean with no extra design features that could distract you from the main function of the site. The homepage is scattered with the previews of the cam shows of the hot models who are ready to interact with you and make all your erotic whims come true. In addition to the live cam performances, you can watch already the recorded videos of the Camster performers.
The main menu of the website is placed in the header of the page. Here you can choose the type of erotic show you would like to enjoy, as well as learn everything about how the website works. As a pleasant bonus, Camster adult site ensures the opportunity to find some real person nearby to ask her out for a true sexual experience.
Registration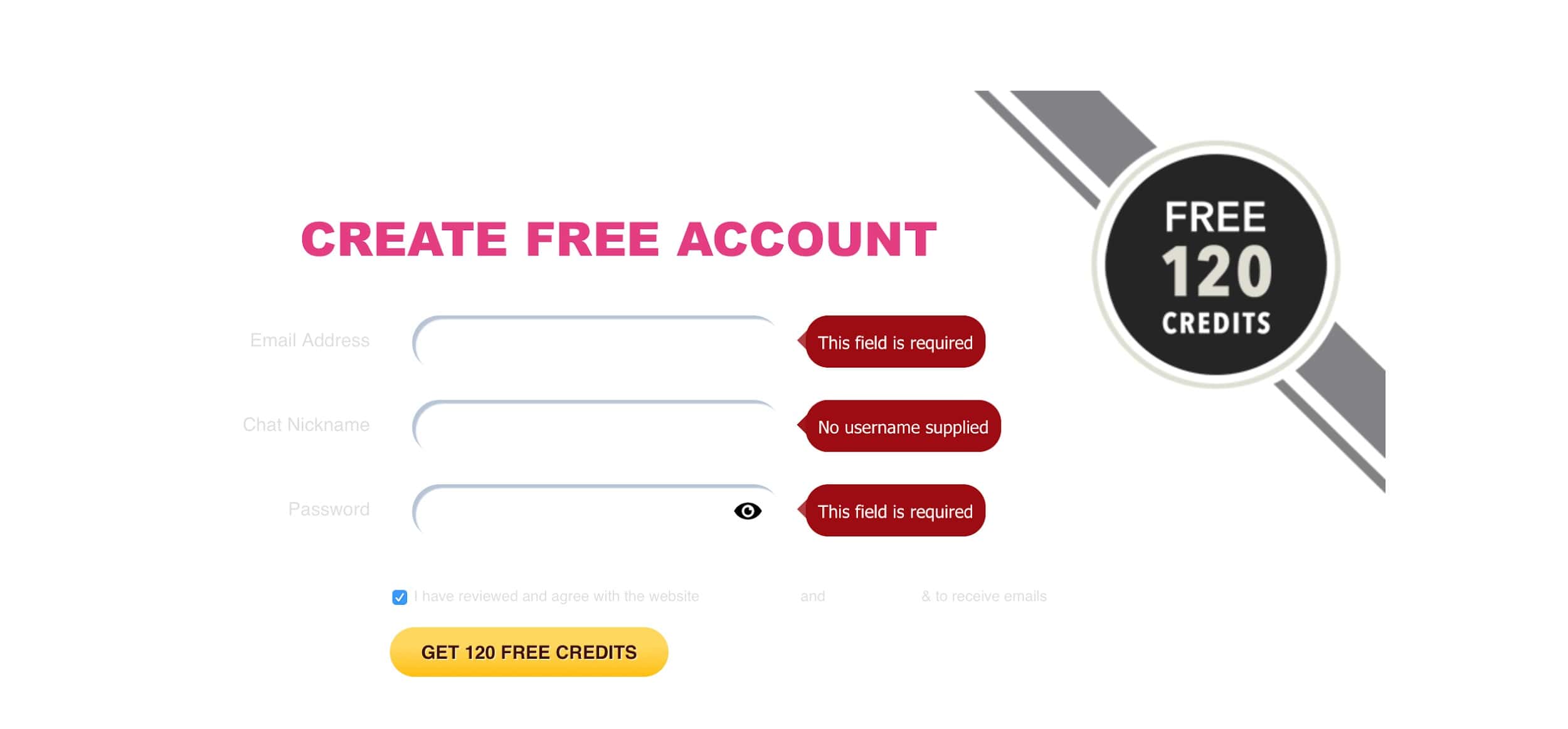 Registration on Camster.com is absolutely free and doesn't require a lot of time or effort. All you have to do is to choose a Sign up free button at the top right corner of the page, fill out your basic data such as email address, chat nickname, and password, agree to the terms and conditions of the cam platform, and voila – from now on, you are a full-fledged member of Camster!
Don't forget to validate your account by following the link sent to your email address by the website admins. This should be done to confirm you are a real person and can be admitted to using the website.

Models
The site can boast of quite an extensive variety of webcam models. There are several categories of the performers on the web page: Guys, Girls, Transgenders, Couples, Voyeurs, and others. The given categories in turn are divided into several subcategories. For example, you can sort the ladies by ethnicity, age, body type, type of show, etc. All these criteria can be found directly above the avatars of the web models.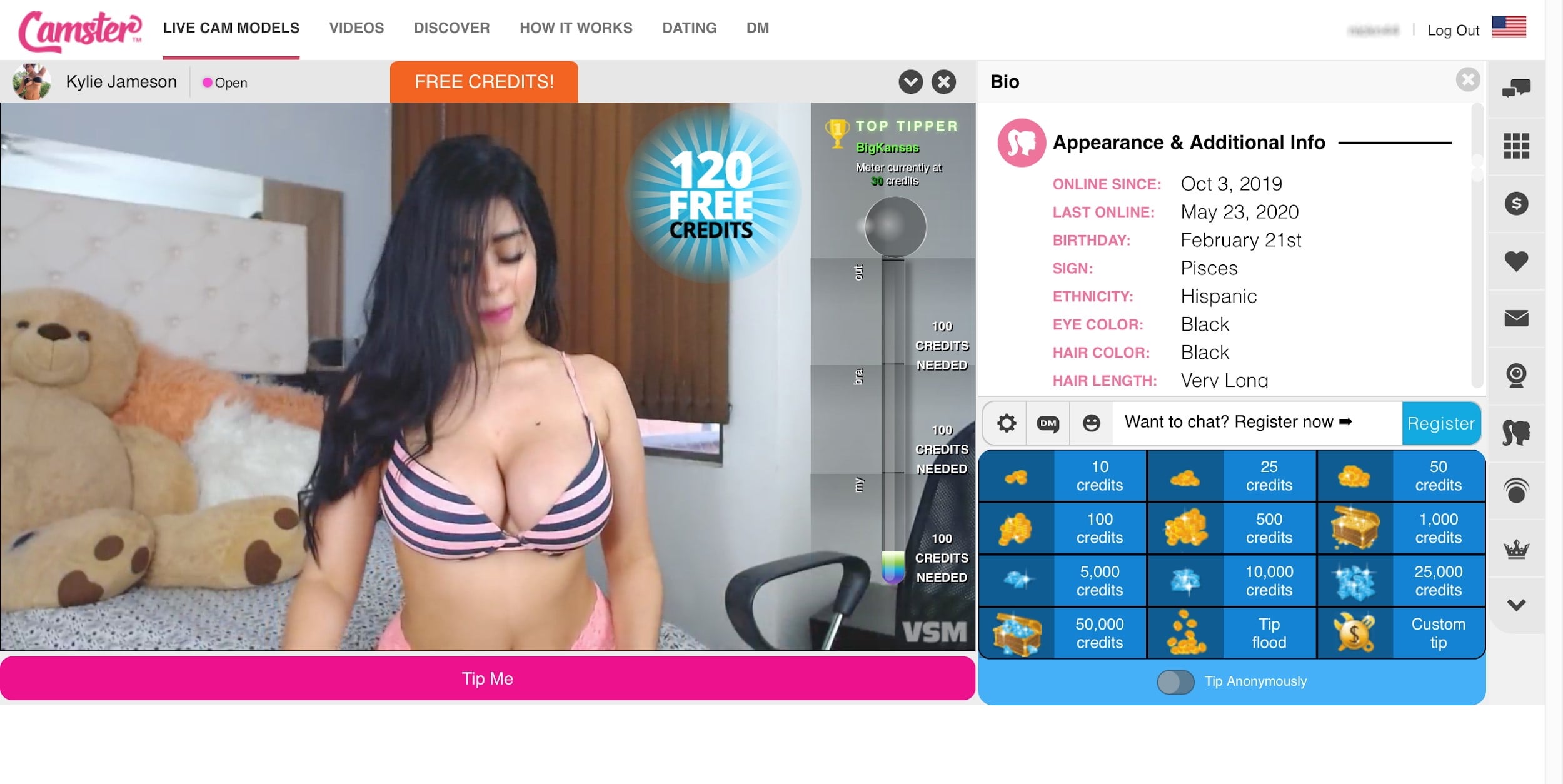 Even being a plain member without Premium subscription or credits on your account entitles you to check on any model's profile by visiting her room. Each profile contains the live stream, chat field, and the array of tools you can use to interact with the model or manage your account. Also, you can take a look at the model's bio to get to know her better. As a rule, the girls indicate their sign, ethnicity, eye color, body type – anything that can be crucial for potential viewers.
Communication
Once you have created an account on Camster, you can freely visit the performer's rooms and get access to the public chat. In case you would like to communicate with the particular model, ask her to please you somehow by peddling her wares or send her some gift, you would have to have credits on your account. Even though Camster positions itself as a free webcam chat, you can get bored here once you don't have money to give tips to the performers, or, you haven't upgraded your membership to VIP.
Camster live chat ensures a great possibility for its users to interact with the models. You can control the movements and satisfaction of the performer by engaging her to use sex toys. All you need to do is to tip the model so that the action of the sex device becomes more intense and longer. Or in case your device is compatible with the one she possesses you can get ultimate satisfaction together! For example, many Camster users own Flixband – a special bracelet that can be connected to the range of erotic devices. Wearing it allows you to control the movements of the webcam model by moving your hand up and down.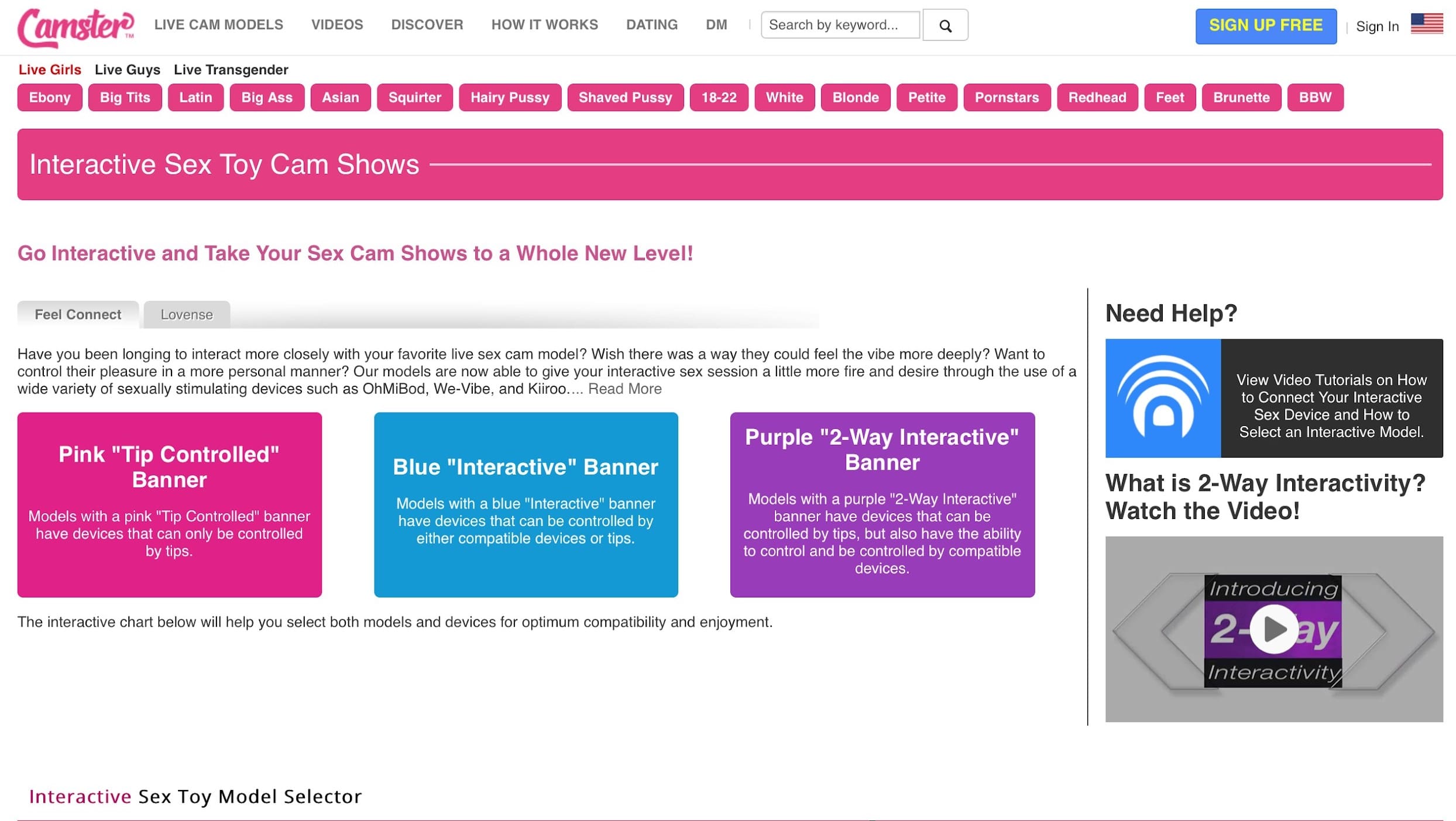 To select the model whose sex device is compatible with yours, you need to check on the special banner placed on her profile.
Pink banners mean that the model can use the devices controlled by tips only;
In case her banner is blue, her device can be controlled either with your compatible device or by tips;
Purple banner means that the model has both types of devices, so you can choose your method of interaction.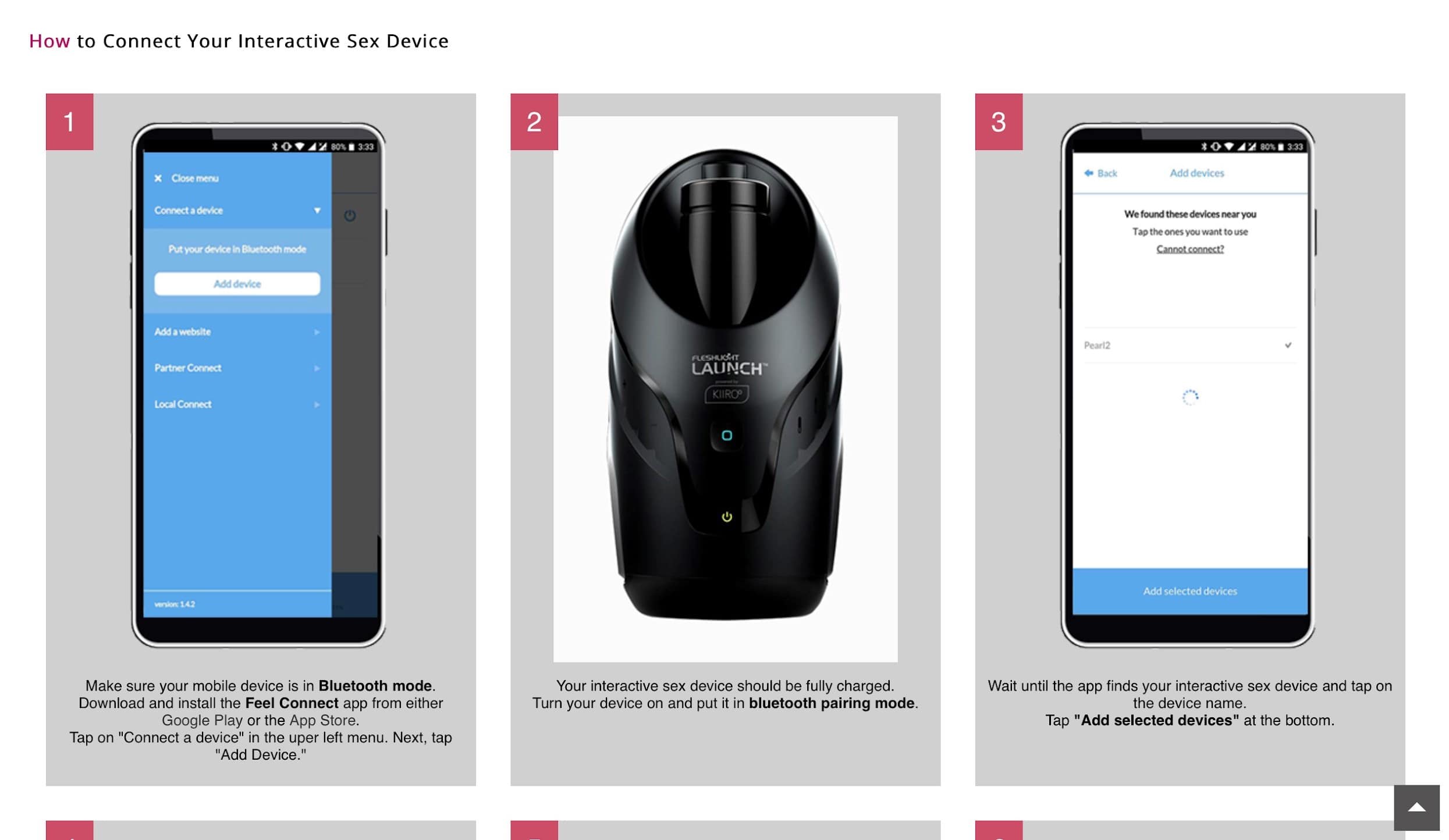 Audience
The audience of Camster is quite extensive. All the members can be literally divided into 4 categories:
If you don't have an account yet, you can visit the site as a Guest. In this case, the majority of the web page options will be unavailable for you.
Basic membership is granted in case you've created your profile and confirmed your email address.
To become a Premium member, you should do the same the Basic members do, but also add a payment method to your account.
VIP users pay a monthly payment and have far more opportunities to get ultimate satisfaction and make their wildest fantasies a reality on Camster.com.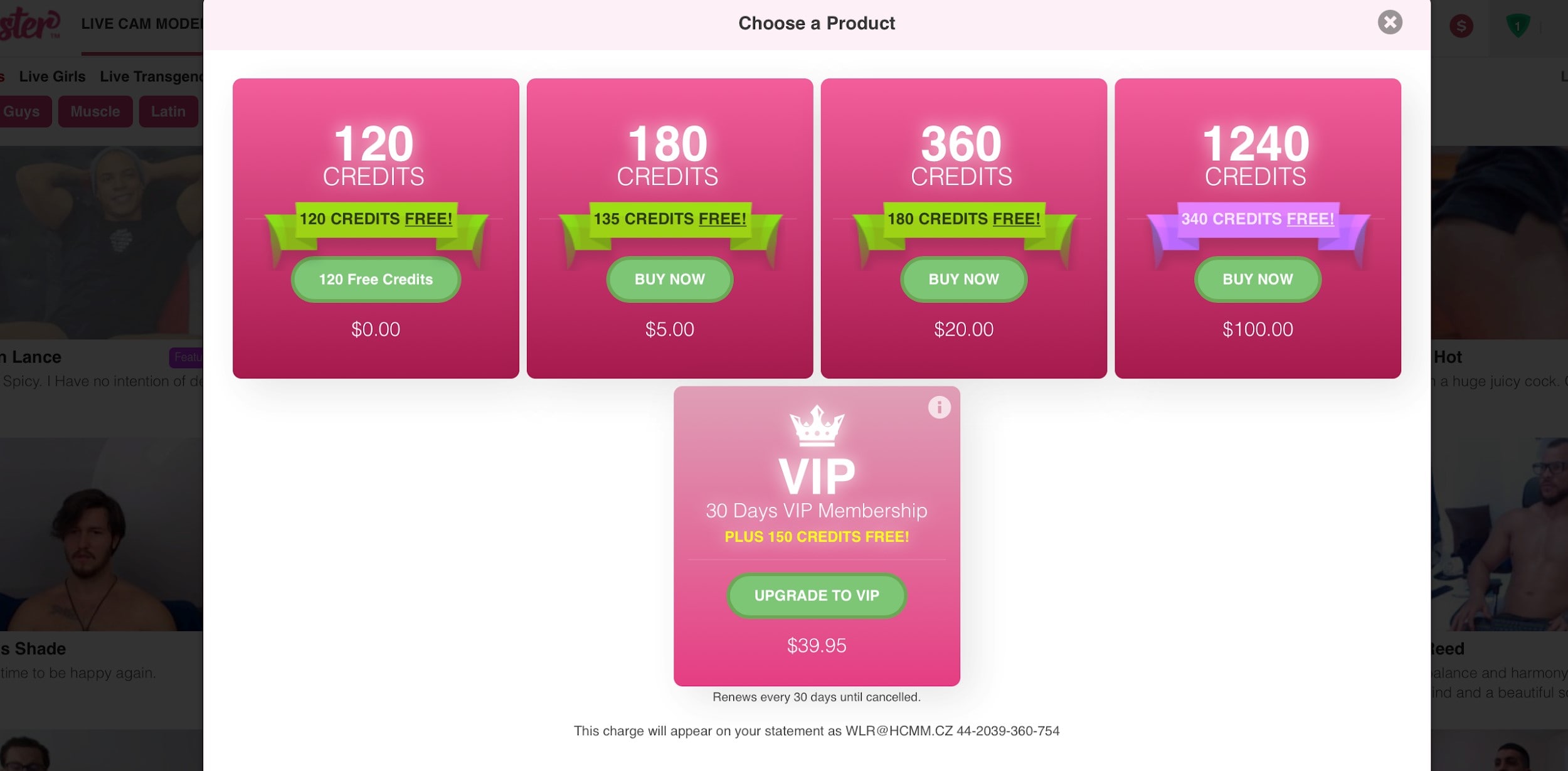 Pricing
Those who would like to become VIP members, should pay. The VIP membership implies 2 options:
39.95 USD paid monthly provides you with the opportunity to take advantage of all the possible benefits of the website and get 150 reoccurring credits.
In order to receive 300 reoccurring credits while using all the VIP privileges, you should pay 49.95 per month.
Having credits on your account is also quite beneficial. Tipping the model allows you to ask her to perform some actions. Also, you can message her or send her gifts to get her attention. 10 credits = 1 USD, which is a very good price for live webcam satisfaction. Make sure you have added some credits to your account in order to make your experience on Camster truly unforgettable.
Safety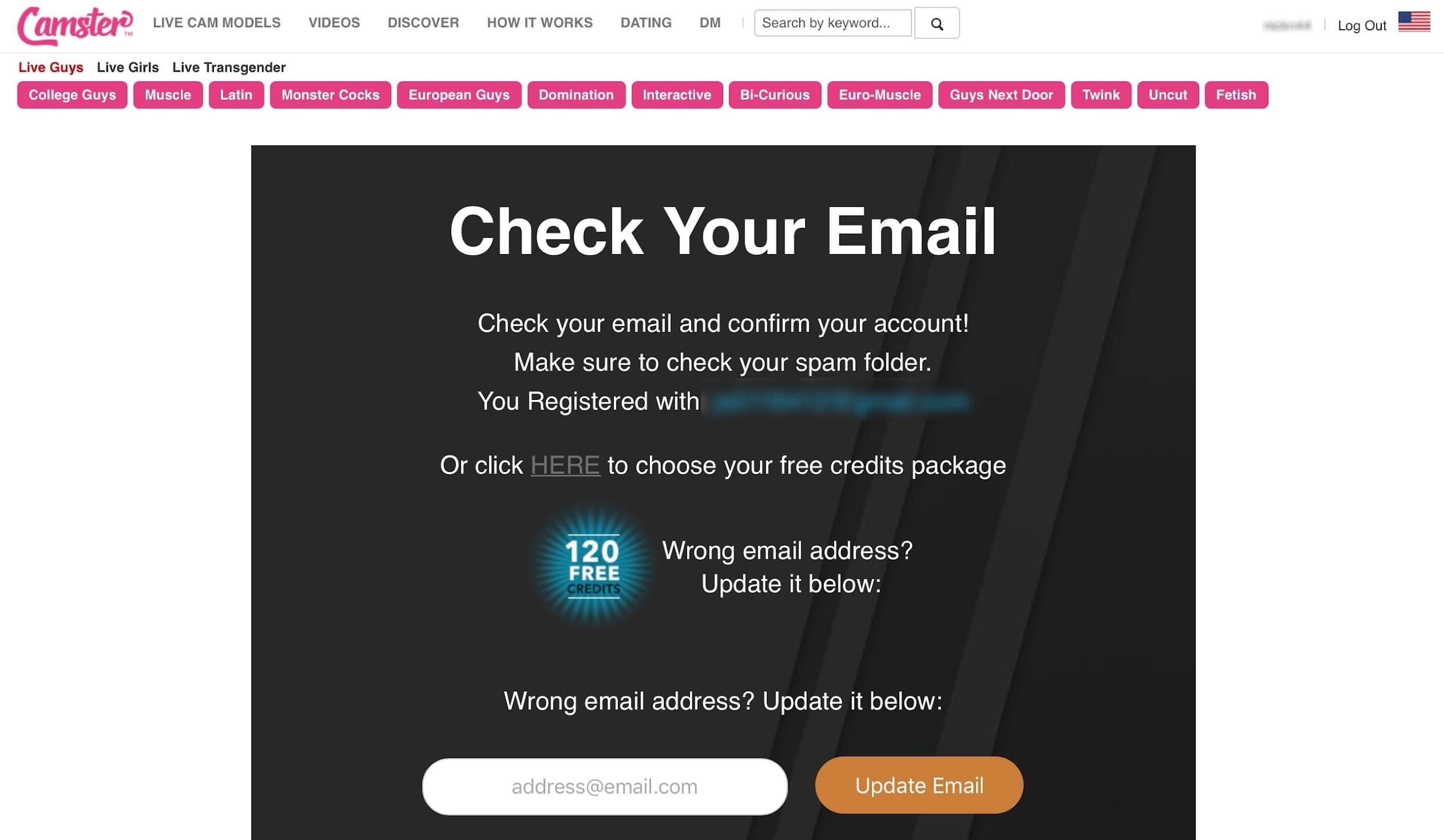 Camster free webcam site pays much attention to safety issues. They use all types of protection to make the site users, as well as webcam models, feel safe. The personal data of the members are protected from the leakage and unauthorized access with the SSL encryption.
The platform admins always warn the users not to give their passwords or/and credentials to any third party or website models. Besides, Camster features live chat support that can be activated by clicking on the corresponding link on the homepage.
Summary
Read the AdultCamLover qualitative review on how to use Camster free webcam site, learn about its pros and cons, and check whether this resource is what you need to make all your intimate fantasies a reality.
FAQ
What is Camster?
Camster is a live webcam site offering a vast variety of amateur and professional models. It features free registration that provides new members with the opportunity to look around however, to use all the benefits of the platform, you need to become its VIP member.
Is Camster safe?
Camster is completely safe, as it takes all the measures to guarantee the protection of both its performers and viewers. However, everyone who accesses the platform should realize the consequences of transmitting their personal data to a third party and be extremely careful.
How much does Camster cost?
The registration, as well as the basic features of the website, are free of charge. However, in case you would like to take advantage of the full array of the options Camster owns, you can upgrade your membership to the VIP. The price of the VIP subscription varies depending on its type.
Is Camster a Scam?
In spite of all the flaws it might have, Camster is not a scam, as it operates in accordance with the current legislation and has all the necessary licenses and permissions.
Can I use Camster for free?
Yes. However, the list of your opportunities on Camster will be very limited.
Does Camster have a mobile app?
Camster doesn't have a mobile app, but it can be easily accessed via the browser of your smartphone.
Are there any sites like Camster?
Camster has a lot of competitors that can boast of the similar scope of services and quite an extensive range of webcam models. To spice up your life, check AdultCamLover.com to learn about other freemium webcam platforms.