RabbitCams is not the world's newest webcam site, having launched over 12 years ago, but there is a good chance that even the most avid adult cam fans are hearing about this service for the first time. Ever since its launch, Rabbit Cams has been somewhere in the middle in terms of popularity and number of viewers.
There has also been more than one RabbitsCams review pointing out the numerous similarities between RabbitCams and other popular live sex services, especially Streamate. We at AdultCamLover decided to take a closer look at RabbitCams with our in-depth review.
✅ Pros
Lots of models online
The site is available in 9 languages
❌ Cons
Credit card is needed to sign up
Not all models have HD video
Private shows can get expensive
Too similar to other webcam sites
How It Works
Even though you may have already seen several sites that look exactly like Rabbit Cams, you still need to be prepared for your experience with the website. Here is what you can expect as a first-time RabbitCams visitor.
Signing up at RabbitsCams
One of the good things about the service we are reviewing today at AdultCamLover.com is that there is an opportunity to enjoy some Rabbit Cam sex shows as a guest. Surely, you may not be able to communicate with the models or access some other features like private broadcasts and gold shows, but if you only want to take a look around, creating your account is not required.
If you intend to stick around on RabbitCams, you may want to sign up for the site right away. To create your account, you need to enter your email, username, and password. Then, the site will ask you for your credit card details, seemingly to activate your free membership. However, we are always wary of services that ask for your bank account data for no apparent reason.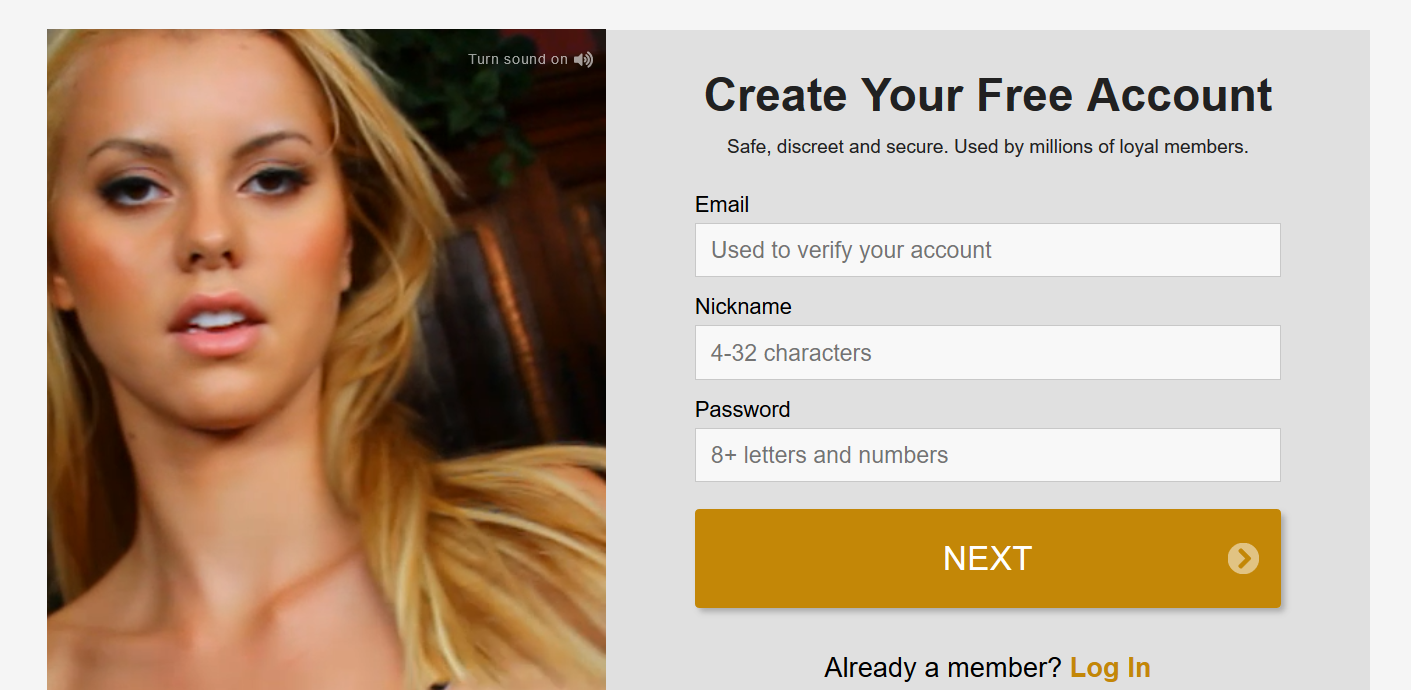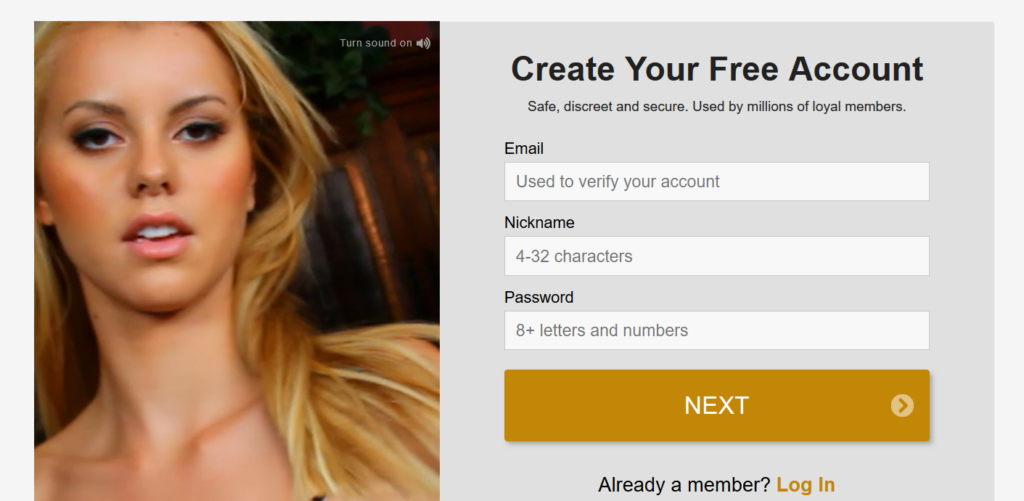 Interface
RabbitCams is designed pretty much like most other webcam sites you have visited before. On the home page of the site, you will find a grid with all shows that are currently available for watching with previews specifying the model's name, age, and location, as well as the type of show.
On the left, you will find the list of all categories offered by Rabbit Cams. You can switch between male and female performers, and the categories include trans models, couples, Asia, petite, mature, brunette models, as well as most other categories you can normally find on any porn site. If you want to be more specific with your requests, you can use the search, where you can look for models using their names, kinks, and other keywords.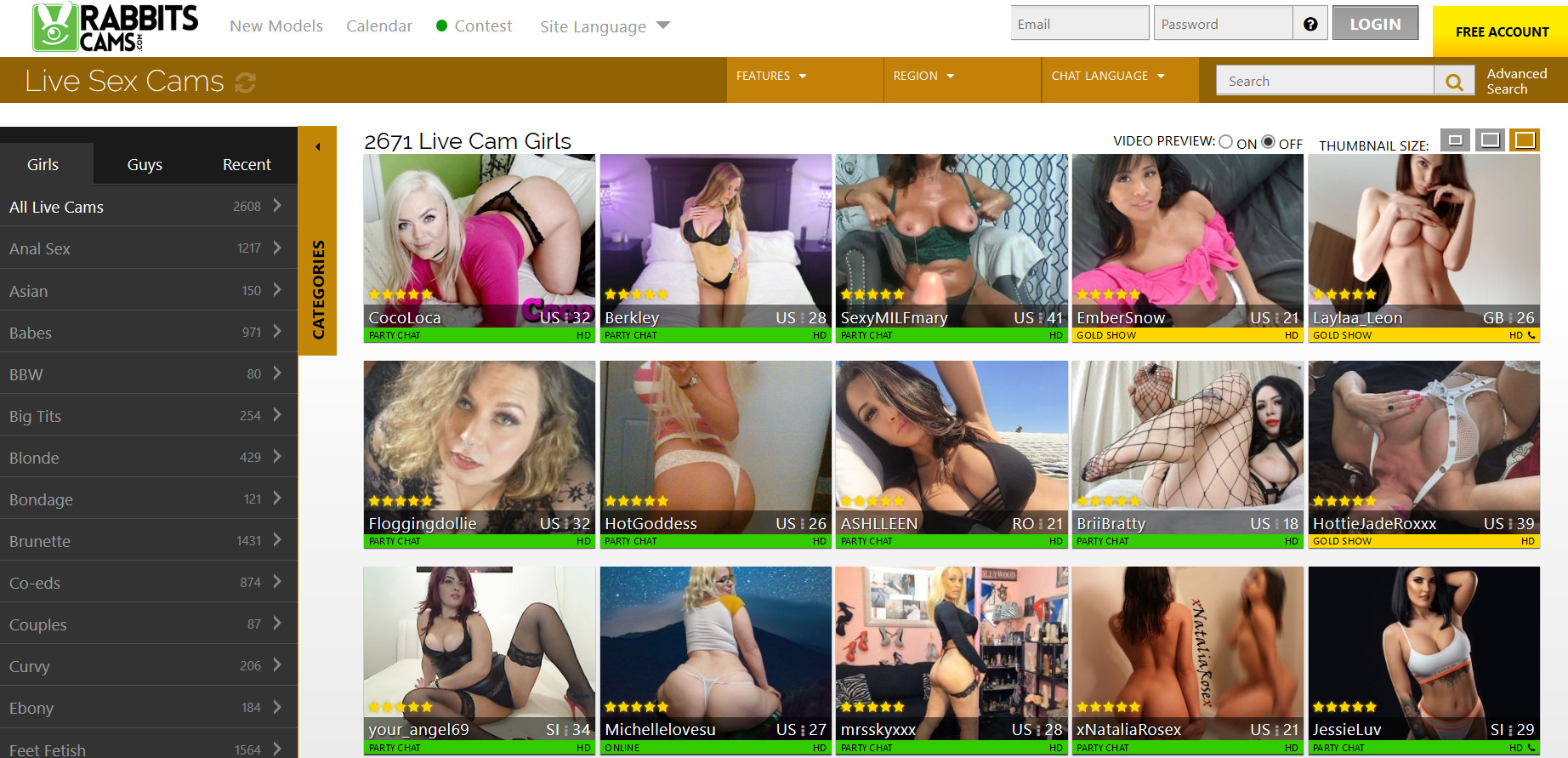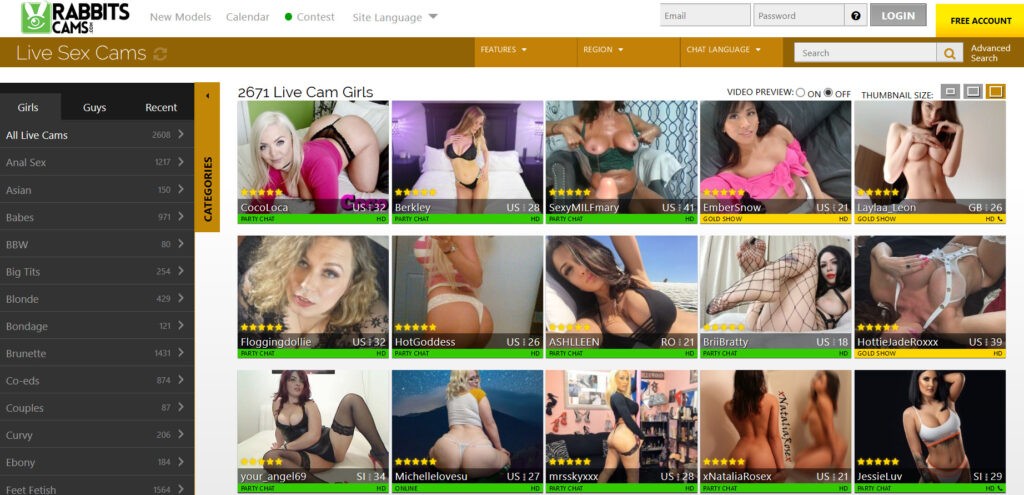 Model profiles
As a guest or non-paying member, you can only watch public broadcasts on RabbitsCams, which are called Party chats. There are often no previews for live shows on the site, which is why you will need to enter each broadcast even if you simply want to check it out. The webcam feed itself occupies the biggest part of the screen, while the chat can be found on the right.
In the lower part of the page, you will find the complete model's profile. The profiles at Rabbit Cams are rather detailed and contain not only the basic facts about the model, but also her turn-ons, sex skills, and even the things you can potentially see in her broadcasts. There is also a selection of videos and photos, but most of them are only available to paying members.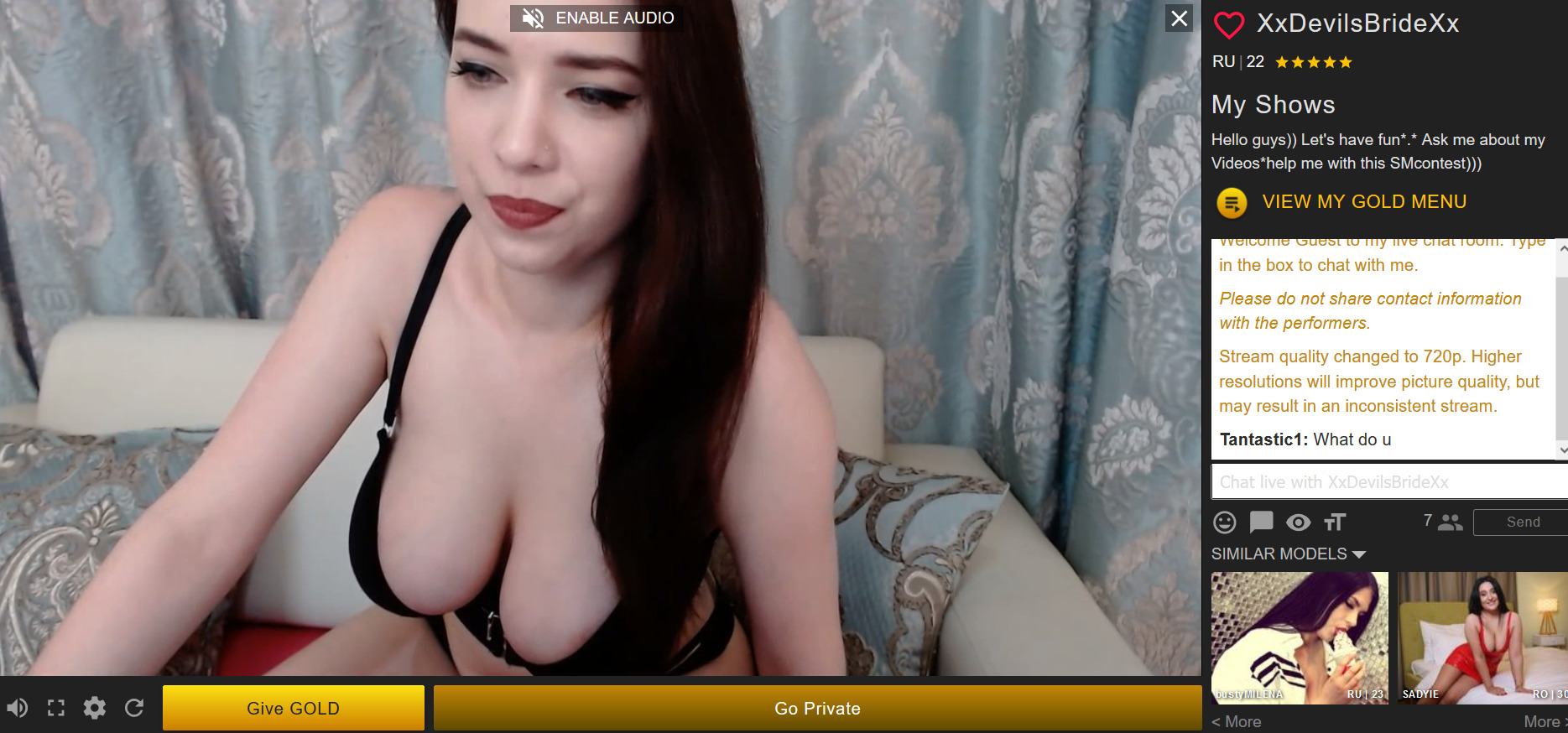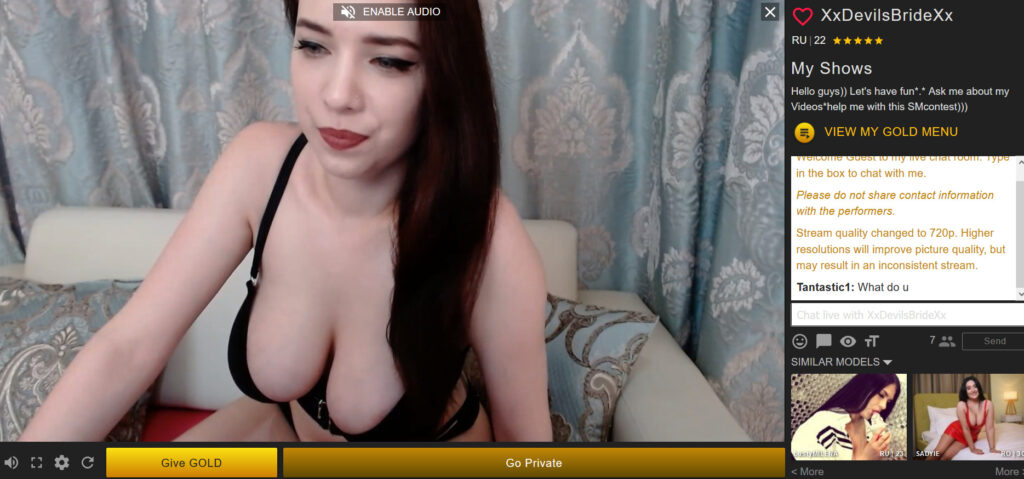 Audience
Perhaps, the most impressive thing about RabbitCams we have seen while working on our review for Adult Cam Lover is the number of models you can find on the site at any given time. Whenever you visit the service, you can expect to find between 1,500 and 2,500 models in all categories performing live.
At the same time, it is important to remember that Rabbit Cams is not an original webcam site, therefore, all of its models actually work and perform on other websites. That is why you will likely find a lot of faces and model names of RabbitsCams familiar if you have been to adult cam sites before.
Pricing
What we liked about RabbitCams is that membership on the site is completely free, and even though it doesn't offer a lot of benefits, you will need to pay only for the services you actually use, which can be:
Private shows, where everything is happening between you and the model;
Gold shows, where several viewers pitch in to help the model reach her monetary goal;
Tipping the model in a public or private show.
You can tip the model using the RabbitsCams currency called Gold, but you will need to pay for live shows in US dollars. Every model has her own price per minute for private shows, but you can expect to pay from $1.49 to $4.99 per minute, although some of the most exclusive Rabbit Cams models charge up to $10 per minute for their live performances. Overall, we found the prices on RabbitCams to be higher than on many other cam sites.
Safety
Since RabbitsCams has launched over 12 years ago, there have not been any major security issues reported about the site. Plus, we liked the availability of customer support via email, phone, and live chat. Unfortunately, there is no detailed Help section present on the site, which is not ideal for novice users who may run into difficulties using RabbitCams. The biggest problem with the Rabbit Cams safety, however, is the fact that it requires you to sign up using your credit card information even if you don't intend to pay for anything.
Summary
RabbitsCams looks like a very generic adult webcam site, and after spending some time there, you will understand why. The design, selection of models, and broadcast features of Rabbit Cams look completely identical to other popular cam sites, which is why there is no reason for you to join RabbitsCams — you can easily get the same functionality elsewhere.
FAQ
What is RabbitsCams?
RabbitsCams is an adult cam site that has been in the business for over a decade and offers hundreds of live sex shows from female, male, trans, and couple models 24 hours a day, 7 days a week.
Is RabbitsCams safe?
Even though RabbitCams has not been involved in any safety controversies in the past years, we cannot call it 100% safe for just one reason: the fact that you need to enter your credit card details simply to join the site does not make RabbitsCams secure in our eyes.
How much does RabbitsCams cost?
On Rabbit Cams, you mostly play for private shows from the models. Every model charges her own price per minute for a live performance, but on average, you should expect to pay from $1.49 to $4.99 per minute, although there are exclusive shows that are much more expensive than that.
Is RabbitsCams a scam?
In addition to the questionable request for your credit card details during the registration process, RabbitCams also raises suspicions when you realize it looks very similar to another live sex streaming service. So while we wouldn't call RabbitsCams an outright scam, it certainly does not look very trustworthy.
Can I use RabbitsCams for free?
All private shows on Rabbit Cams are paid, but at any time of the day, you will find dozens of free broadcasts where you will have the opportunity to tip the performer if you like the show. However, these private shows often end abruptly when the model is invited for a private chat.
Does RabbitsCams have a mobile app?
No, unlike many webcam sites, RabbitsCams does not offer a standalone mobile app for any platform. If you intend to use Rabbit Cams on your mobile device, you can view the mobile browser version, but it is not particularly well-designed and lacks some important features.
Are there any sites like RabbitsCams?
The important thing to remember about RabbitCams is that it is not an original webcam. If you enjoy the look and variety of models on Rabbit Cams but want to go for something more original, make sure to browse AdultCamLover, where we review the internet's best and worst webcam services.